Testimonials
Samantha
I loved chatting with you the other night - you are fabulous!!! I can't stop staring at my pics. Seriously, OBSESSED. Beyond obsessed!!!! OMG I can't thank you and your team enough for capturing the most special day of our lives!!!!!!!!! Everyone kept saying you and the photographers were ON it and that you were taking pics like crazy the entire time!...BEAUTIFUL!!! What a gorgeous keepsake!!! I can't wait to see this in person when it's all said and done. You do unbelievable work. I'm so lucky to have had you as my photographer - lucky me!!!! Can we do it all over again?!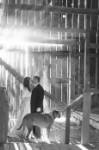 Teri
"Your reputation as a wonderful photographer—and person—is well deserved."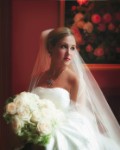 Cadi
"All I can say is WOW!!! Teru and I received our wedding album, and it is absolutely, unbelievably perfect! I literally feel like I am reliving my big day every time I look through it. All my friends are in awe of the album! You are the best Josephine, thank you so much for bringing the most magical night to live for me…Again, the album is AWESOME, INCREDIBLE AMAZING!!!!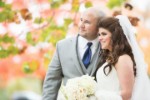 Christy + Matt
"You were blessed with such a wonderful and rare gift, and we consider ourselves blessed that you have shared it with us on our special day. We are forever grateful."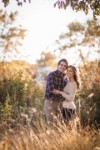 Anne Marie + Mark
"I knew our album would be great and I would love looking through it, but I didn't know it was going to be fabulous and I couldn't put it down or stop looking. From the preparation shots, to the church and the action reception shots and beautiful backgrounds the albums are breathtaking. Thank you for creating the most wonderful and lasting memory of our wedding album."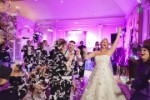 Molly + Steven
"You are such an amazing, lovely lady and we are so grateful for all of your time, patience, and advice along the way. You are hands down, our favorite "vendor" ever!"
Bebe
"Thank you doesn't seem enough to express the gratitude Mark and I have for the amazing job you did for our wedding. From our first conversation, I knew we were in for fun. What I didn't know was the extent of your talents. You captured every meaningful moment of that beautiful day in the most perfect way. The pictures you took are absolutely spectacular and our album is breathtaking. I wasn't the only one who cried when looking at it."
Laura
"What a wonderful gift to myself—you as Allison's wedding photographer! You are a master at organizing these guests—how you manage it is a whole course in psychology…you make everything go better."
Mary
"Absolutely amazing. I mean they are insane. I get exhausted from looking at them as I feel I'm experiencing all the energy and joy you captured. I wish I could burn calories that way! Thank you Josephine for you talent and time. What fun it will be to pick the pics for the album!! Dogs dogs dogs you are the BEST!"